Polperro to Polruan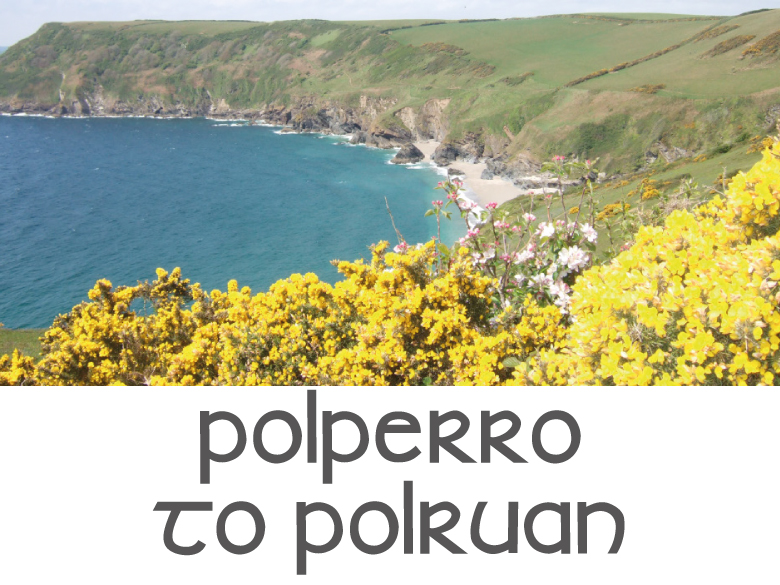 Directions: Polperro to Lansallos
5.25 miles / 8.5km
3.25 hours
This section of the Cornish Celtic Way involves a country road, a beautiful cliff path walk with wonderful views.
Walk inland through Polperro to Crumplehorn (the main road junction). Take the left hand fork to Langreek, walk along a quiet road (much of which is uphill), turning right and then left to Lansallos, following the signs.
From Lansallos Church look for the footpath leading down by a stream towards the coast path. Continue until you reach a field by a secluded cove.Turn right (west) when you meet the coastpath and walk along a beautiful cliff path with steep inclines past Watch House Cove and towards Pencarrow Head. At Pencarrow Head keep on the high coastpath above the sheer cliffs of Lantic Bay. Leave the coastpath by a gate into a field that leads you along to the National Trust Pencarrow Car Park. Passing the car park on your right, walk down to Lanteglos Church.
Directions: Lanteglos Church – Polruan
Mileage: 1.5 miles/2.5km
Time: 0.6 hour
The National Trust has constructed a walk from Lanteglos Church: on leaving the church main door walk left and follow the path out the back of the churchyard and down towards the creek of Pont Pill. Follow the signs to Polruan along the valley with the creek down below on your right. This takes you through woodland and along fields. The path is called 'Hall Walk'. Avoid a path forking right down to the shoreline. On arrival in Polruan you need to catch the foot ferry to Fowey, but first you can visit the headland across the town. Climb through the interesting streets of Polruan up to the headland where you can find the ruins of St.Saviour's Chapel and amazing views out to sea and of Readymoney Cove where the walk continues across the estuary.