Constantine Bay to St. Mawgan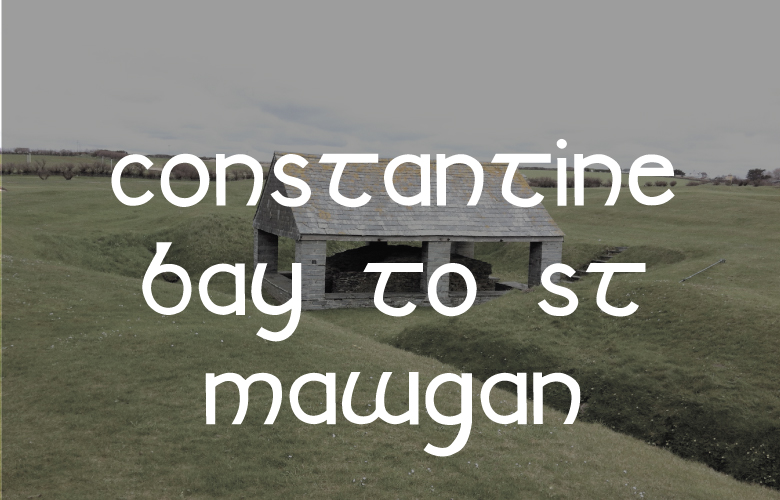 Walk to Porthcothan along the Coastpath.
On reaching Porthcothan, I took the roadway up a steep hill (B3276), passing Trevathan and then forking Left past Grafton and Old Macdonald's Farm, turning Left and passing through Treburrick and straight on to St Eval. 
Leave St Eval Church bearing Right around the Transmitter Station to pass 'St Eval Go Karting Circuit'. After a long trudge, take the road to Mawgan Porth past the 'Merlin Golf Resort'.  You arrive at a corner where the road joins the B3276.  Look down and find a path heading back inland and up the valley which turns out to be an excellent, straight-forward, well-signposted path in the lovely safety of the woods and ancient pathways of the Vale of Lanherne. At Gluvian Farm campsite, a bridge across the stream leads you to join a lane.  Walk up the hill on the lane for a few yards, finding the footpath at the lane junction, walking on through the valley to the village on to the  Church of St Mawgan.